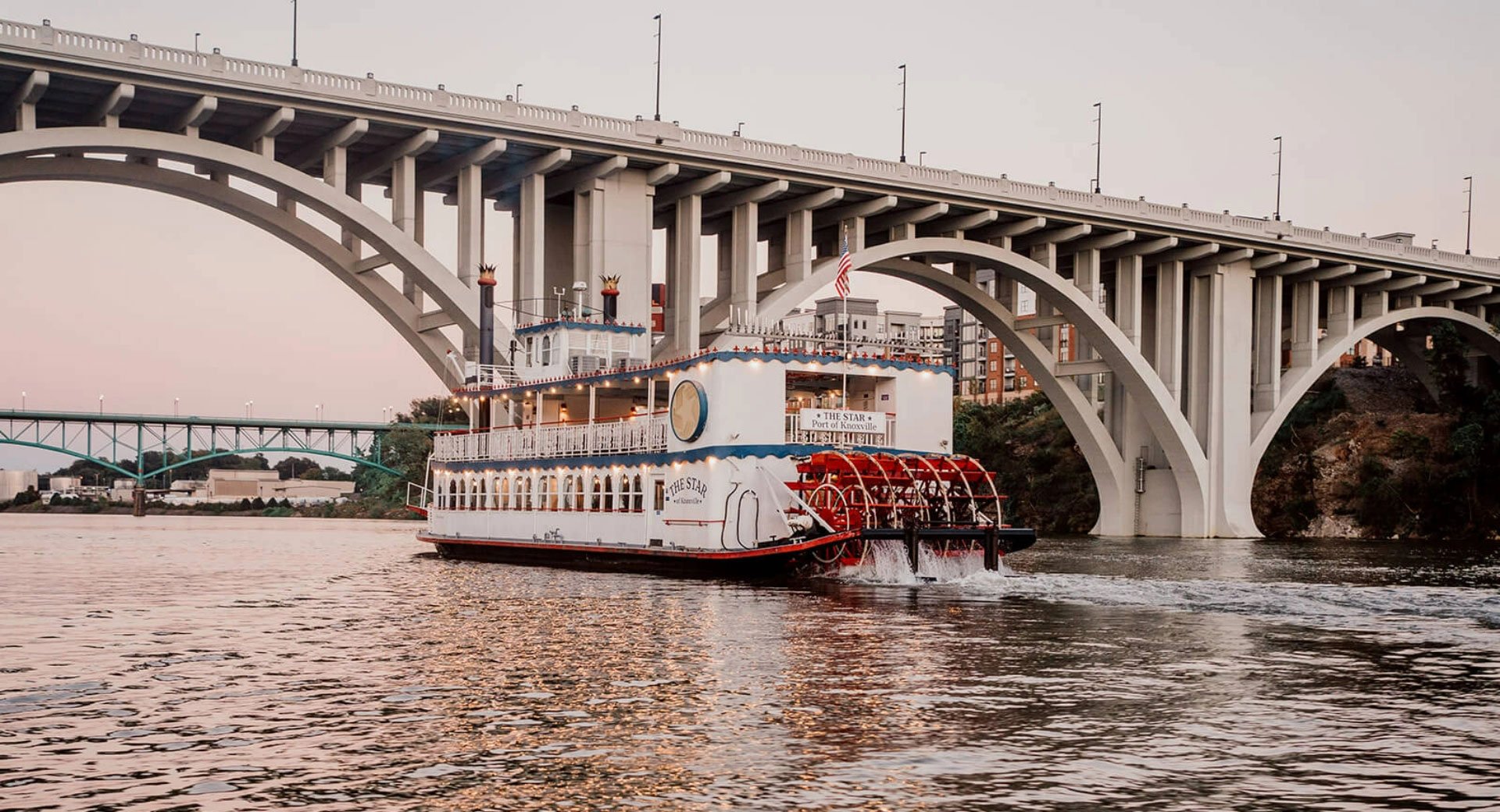 Create some memories on our
authentic paddlewheel
The Star of
Knoxville
Checkout Weekly Cruise
Create some memories on our authentic paddlewheel
The Star of Knoxville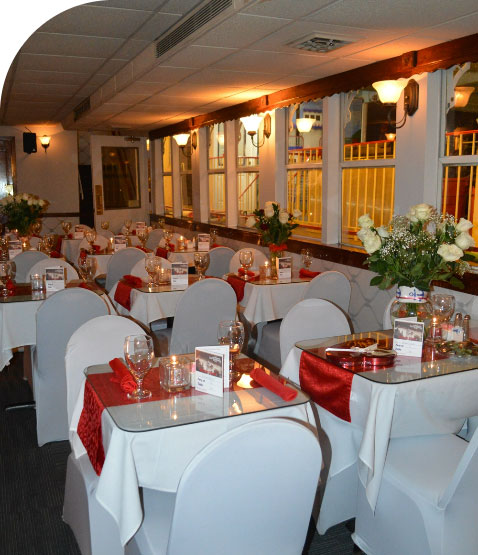 We offer a variety of Lunch & Dinner Cruises along with sightseeing-only tickets.
This authentic paddlewheeler is United States Coast Guard approved for 200 passengers. The main deck seats 110 passengers and is fully enclosed, air conditioned, and heated for year round comfort. The vessel is equipped with 2 full bars, a dance floor, band stage, and is exquisitely decorated for the most elegant dinner and entertainment available. From black tie events like weddings and receptions to a casual event like a football charter the atmosphere is right for any occasion.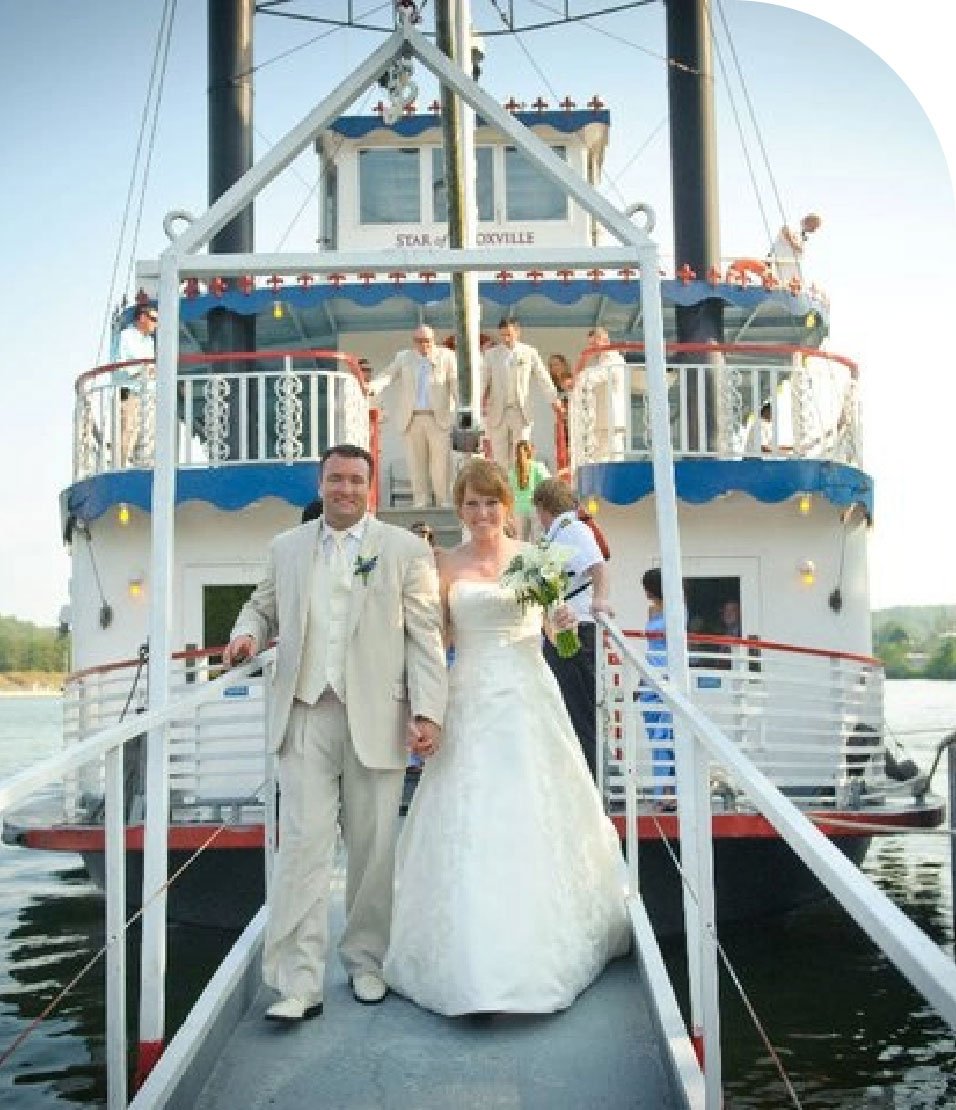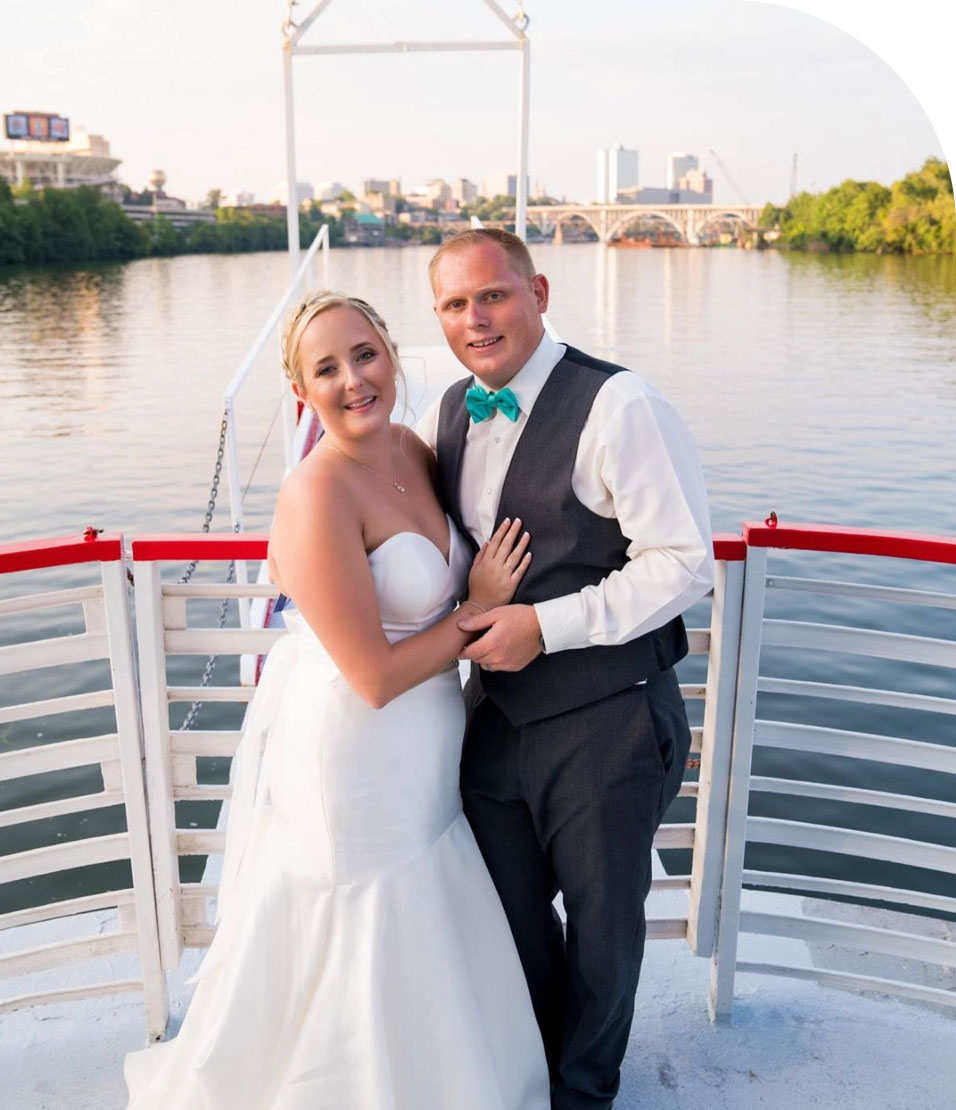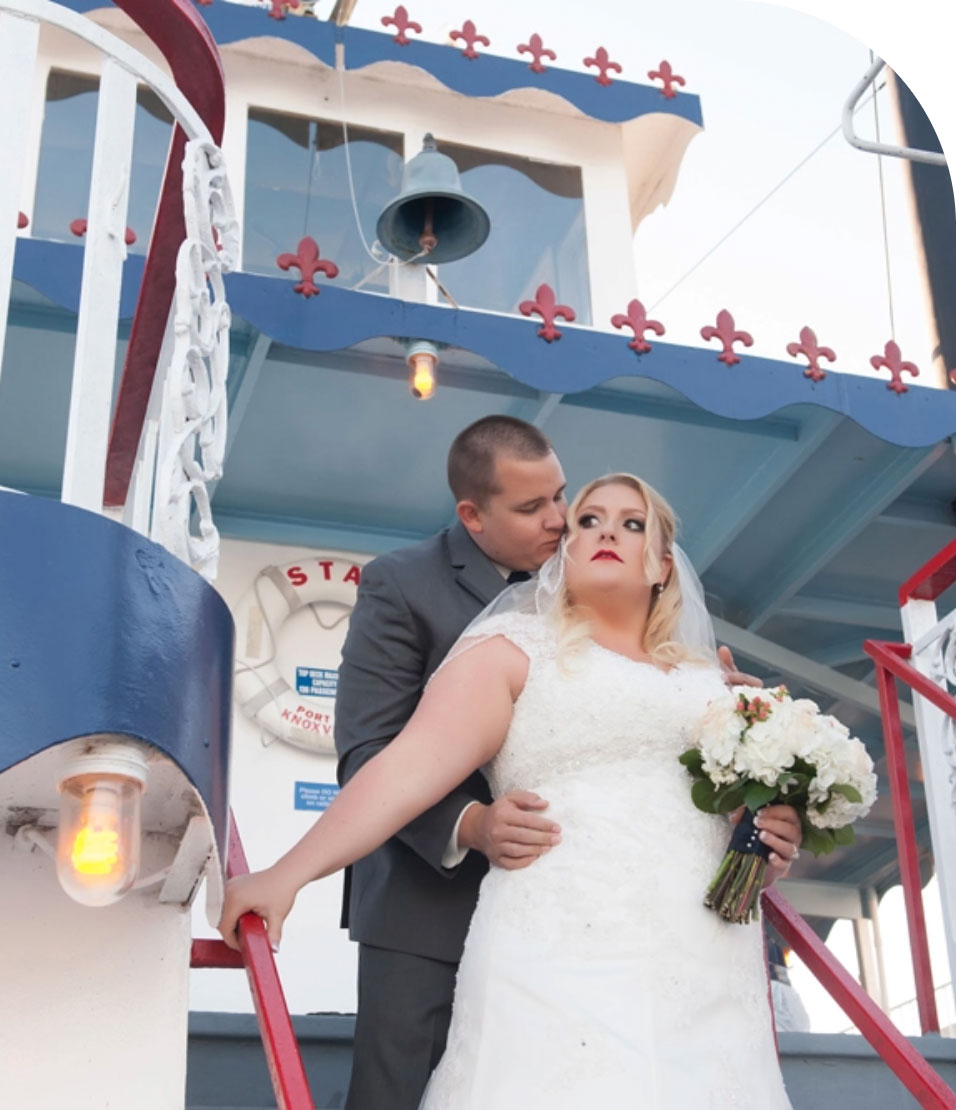 How to organize a Wedding Event on Cruise
Weddings onboard the "Star of Knoxville" riverboat are a most unique and distinctive choice for your wedding. We can provide complete arrangements for the most intimate of weddings to the most elaborate, accommodating anywhere from 2 to 110 for a ceremony and reception and up to 200 for a reception only. The vessel is equipped with 2 full bars, a dance floor, and band stage. The open air observation deck is ideal for an outdoor setting. Our main interior is fully air conditioned and heated, for a great dining and entertainment experience and is a perfect choice for the most important day of your life. From black tie events to very casual, the atmosphere is right for any occasion. The beautiful Tennessee River proves to be the most romantic, enchanting, and memorable atmosphere in East Tennessee. You and your guests will be mesmerized by scenery and fully entertained during any of our cruise.
Cruises for 2023 are now open for reservations
The Historic Tennessee River
The Tennessee River is one of the most beautiful rivers you will ever cruise. While cruising, you will enjoy one of the most breathtaking views in Knoxville. Not only will you see some of the history of the river, you will most certainly be relaxed by the river's beauty.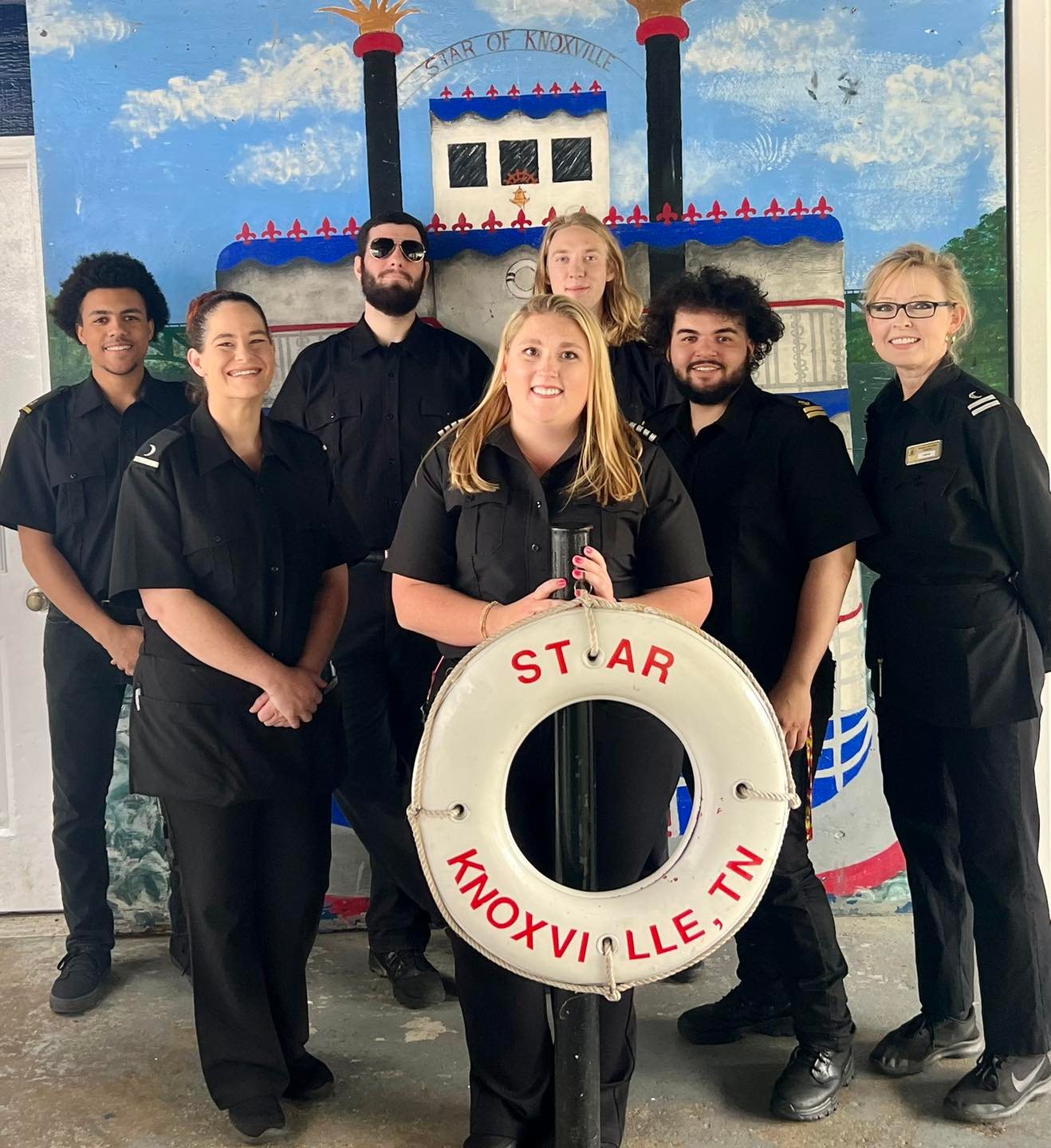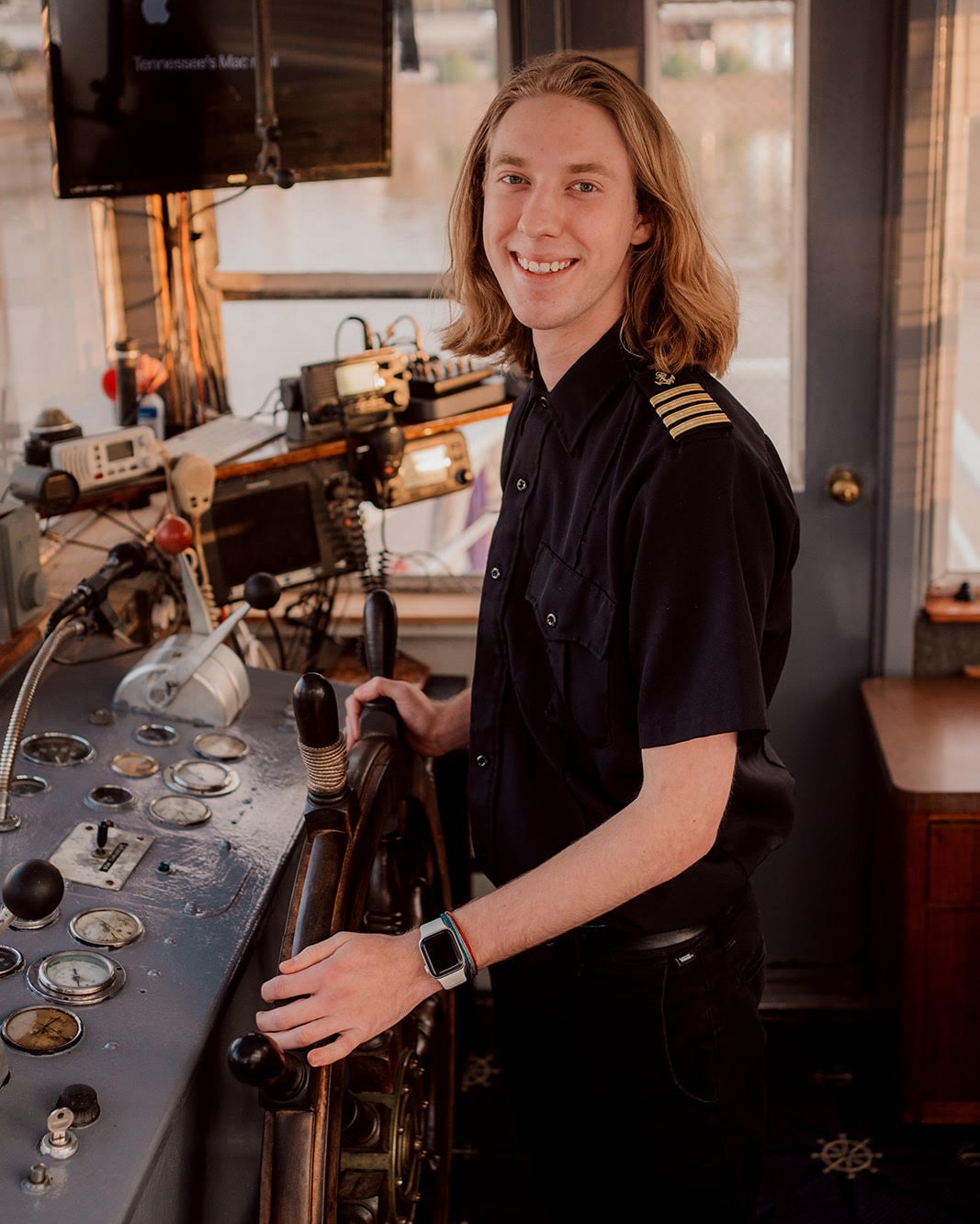 Tennessee Riverboat Staff
The riverboat is licensed by the United States Coast Guard and conforms to the rigid requirements for passenger safety. All of our captains and deckhands are trained in fire fighting, CPR and safety procedures. Our reservationist, sales staff, food and beverage staff and wait staff are fully trained in providing quality customer service. We take pride in providing friendly service, and will ensure all your needs are met.